Meet The Best Vegan Omega-3 Supplement On The Market

Made with sustainably farmed algae, these plant-based Omega-3 supplements are changing the Omega-3 supplement industry forever. Not only are iwi Omega-3's better for our planet, but they're also clinically proven to provide 50% more absorption than fish or krill based Omega-3 supplements - making them a better, more bio-available option for your body as well.
100% Vegan, Non-GMO Certified, Gluten-Free, sustainably sourced, and available in sustainable paper packaging. Better living begins with iwi algae ~ better living begins within.
The Various Health Benefits Of Omega-3s
Many clinical studies have shown that taking Omega-3s supports a wide variety of health benefits including heart health, sharper vision, better brain function, a stronger immune system, more resilient bones and joints, and much more. What most people don't know is that fish don't naturally produce Omega-3s, but rather they obtain it from algae, which is the original & most bio-available source of Omega-3 fatty acids. Learn more about the various health benefits associated with taking Omega-3 supplements:
Cardiovascular Health: Omega-3s help support healthy blood pressure and cholesterol levels.
Eye Health: the eyes contain natural levels of Omega-3 DHA, which help us to see in different light conditions. Supplementing with Omega-3s helps to further protect eyes and support vision.
Brain Health: Omega-3s have been shown to improve memory and cognitive function.
Immunity: Omega-3 fatty acids are important constituents of immune cell membranes. They serve as precursors for cell signaling molecules that help to modulate immune response and immune-related inflammatory responses.
Bone & Joint Health: Omega-3s can help improve and sustain calcium levels, reduce joint inflammation/pain, and increase bone strength.
Beauty Benefits: consuming omega-3 fatty acids can also help to stimulate new hair growth, strengthen the hair follicles, and support healthy skin and nails.
The answer to a healthier you and a healthier planet lies with iwi algae. Sustainably farmed, Non-GMO, 100% Vegan algae that results in the highest quality Omega-3 supplements available on earth.
---
---
Why iwi Algae-Based Omega-3's Are Better For You Than Fish Oil
While fish oil supplements pose the risk of possible contaminants and heavy metals that may have been present in the fish they were sourced from, iwi algae-based Omega-3 supplements are 100% Vegan, non-GMO, and gluten-free. Algae is also the original and most potent form of Omega-3, both fish and krill obtain their Omega-3's second-hand, from eating algae.
Sourcing Omega-3's from algae eliminates over-fishing and the disruption of ocean ecosystems, the risk of contaminants, and results in higher bio-availability.
iwi Omega-3 supplements are clinically proven to provide 50% more absorption than fish or krill oil Omega-3s. But why? And what does this actually mean? iwi's Nannochloropsis algae oil is the only known source in the world that is available in a polar lipid form, with both phospholipids and glycolipids, thus making it highly soluble in water and easily absorbed by the human body. Whereas fish oil (available in triglyceride form only) and krill oil (with phospholipids) both lack this water solubility, and thus the human body is capable of absorbing very little of it as compared to iwi algae-based Omega-3. This means your body is able to absorb more, and reap the most Omega-3 benefits, when you take iwi.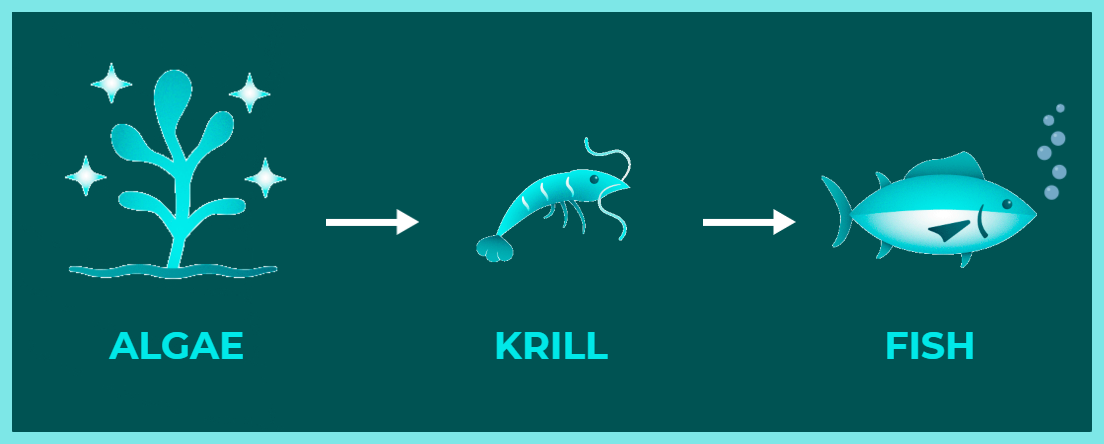 ---
---
Sustainably Sourced & Better For Our Planet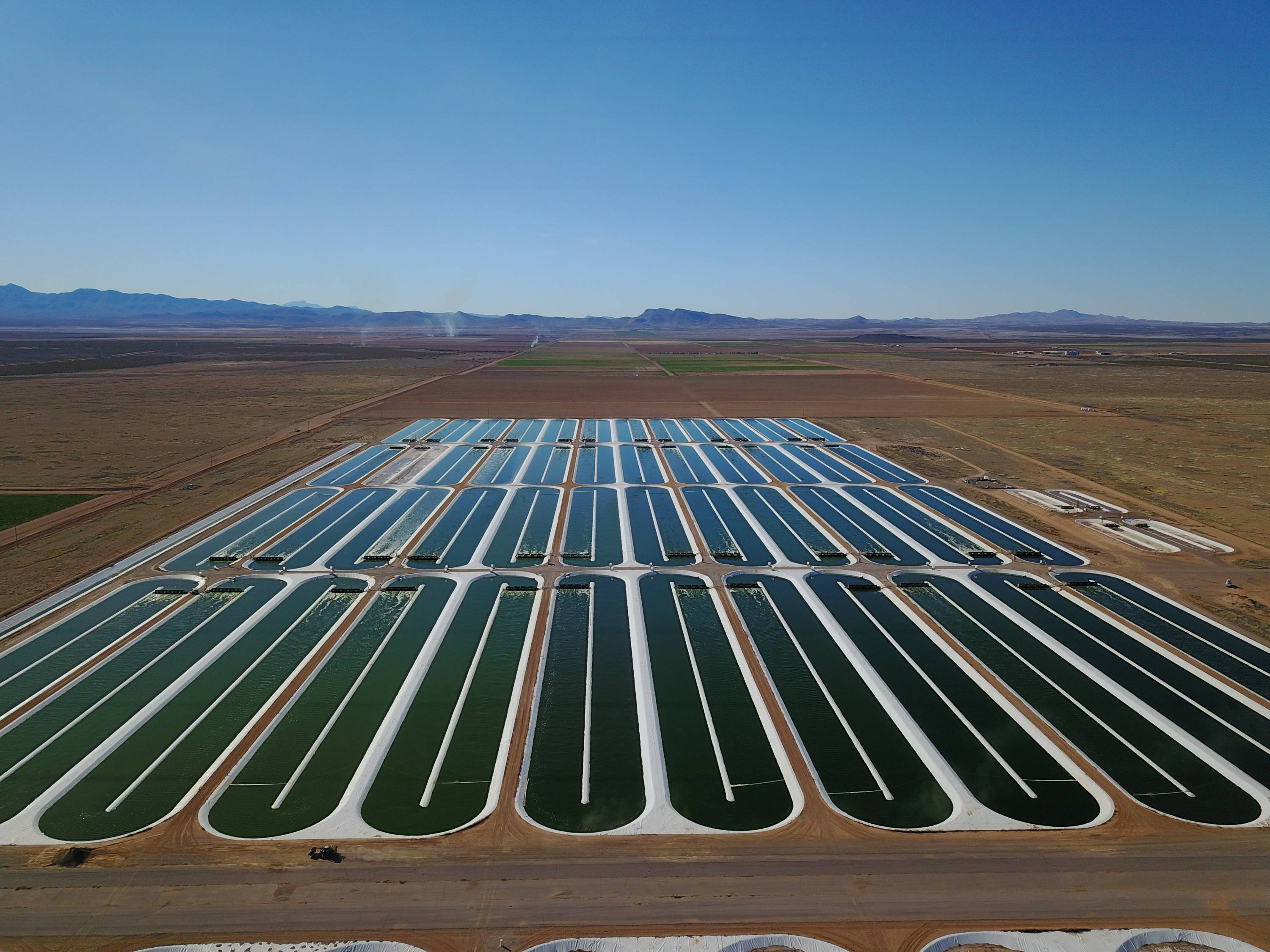 For minimum environmental impact, iwi algae is grown on sustainable & environmentally friendly farms located on arid, previously unused land in the desert regions of New Mexico & Texas. In place of freshwater, the farms use saltwater obtained from underground aquifers in the regions. Over 97% of said saltwater is recycled and the remaining percentage is lost only to evaporation. These algae farms consume CO2 and release oxygen, and the majority of the energy is solar and renewable. While the fish oil supplement industry contributes to over-fishing of herring and krill, and the disruption of delicate ocean ecosystems, iwi was founded on the premise that people should be able to reap the benefits of nature without doing any harm to the environment.

What People Are Saying About iwi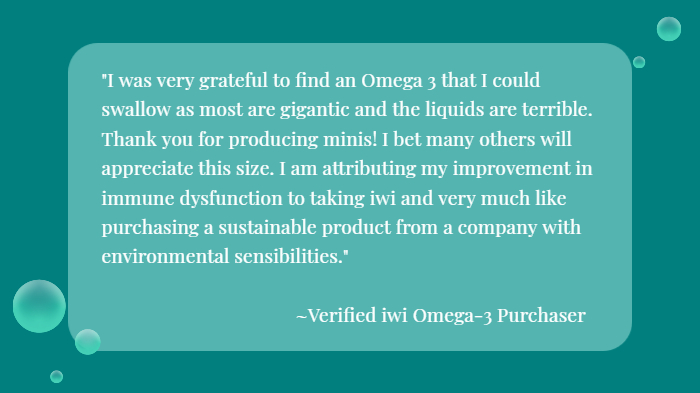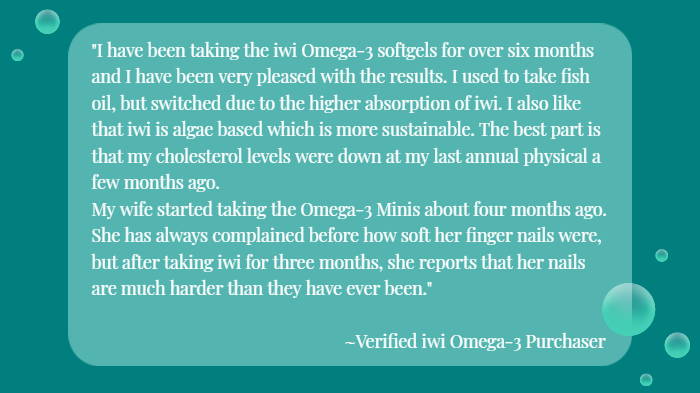 Vegan influencer, Rachel Steenland, takes iwi daily
Certified Nutrition Coach & Founder of The Vegan Ginger
is a dedicated iwi supporter
---
---