say hello to the newest forms of omega-3
At iwi life, we make Omega-3s for everyone: for vegans, for plant-forward eaters, for environmentalists, and for evidence-based shoppers.
And now, for every budget.
Introducing three new products made with innovative techniques that make algae-sourced true Omega-3s easier on your wallet.
Omega-3 EPA and DHA play critical roles in heart health
DHA Omega-3 is the main fat found in the human brain
Omega-3s are important for both the innate and adaptive immune systems
Support joint comfort and function with true Omega-3s
We deliver true Omega-3 EPA and DHA from algae. Guess what? Our vegan supplements are absorbed even better than fish or krill oil. All so you can live your best iwi life.
Essential fatty acids to nourish you every day
30 servings per container
Easy 1-a-day serving size
Great for a basic daily option
A higher DHA blend to support post-exercise muscle recovery
30 servings per container
Great add-on to existing Omega-3 routine for extra support
All the benefits of krill oil with zero harm to the environment
30 servings per container
Easy 1-a-day serving size
A blend of DHA, EPA and astaxanthin
Everything you'd get from krill, but totally vegan
Plus contains chlorophyll
here's how these new products compare
EPA is a long-chain Omega-3 fatty acid that is essential for normal heart health, joint function, and immune response.

Required for growth and development. The central nervous system, brain, and retina rely heavily on DHA during growth.

A rare natural healthy fat made by our sun-grown algae that provides maximum absorption of Omega-3s.

Chlorophyll is the natural pigment that makes plants green. It is used in supplements to nourish blood, support natural detoxification, and provide antioxidants.

An unsaturated fatty acid (specifically palmitoleic acid) that helps support heart health.

Astaxanthin is a potent antioxidant in the carotenoid family. It has a deep red hue and is found naturally in certain species of algae.

why is iwi life better?
At iwi life, we are committed to delivering nutrition solutions backed by science, made from plants, which don't harm the planet. Simple, but not easy to achieve.
see what algae can do for you.
Keep on the sunny side! Omega-3 DHA and EPA play a key role in neurotransmitter production, including those related to mood.
For your best skin, make sure to drink plenty of water and get enough healthy fats. Essential fatty acids are important for soft, dewy skin.
Your innate immune system (what you're born with) and your adaptive immune system (what you acquire over time) both rely on Omega-3 DHA and EPA.
From keeping your joints flexible to promoting overall ease of movement, Omega-3 DHA and EPA are allies to keep moving.
4.5 stars from over 1,200 customers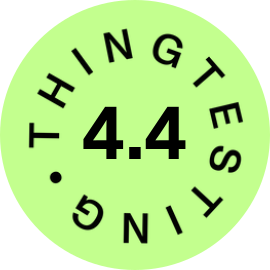 frequently asked questions
What's wrong with taking krill oil? I thought it was healthy!
Does Vegikrill contain krill?
You have several options for a daily Omega-3 product. Which one is right for me?