---
Nourish your body, and your developing little one, with iwi life's Complete Prenatal Multivitamin + Omega-3. With nutrients that your baby needs, like folate and DHA, along with non-constipating iron for you, this formula is an easy way to make sure you're both building health each day.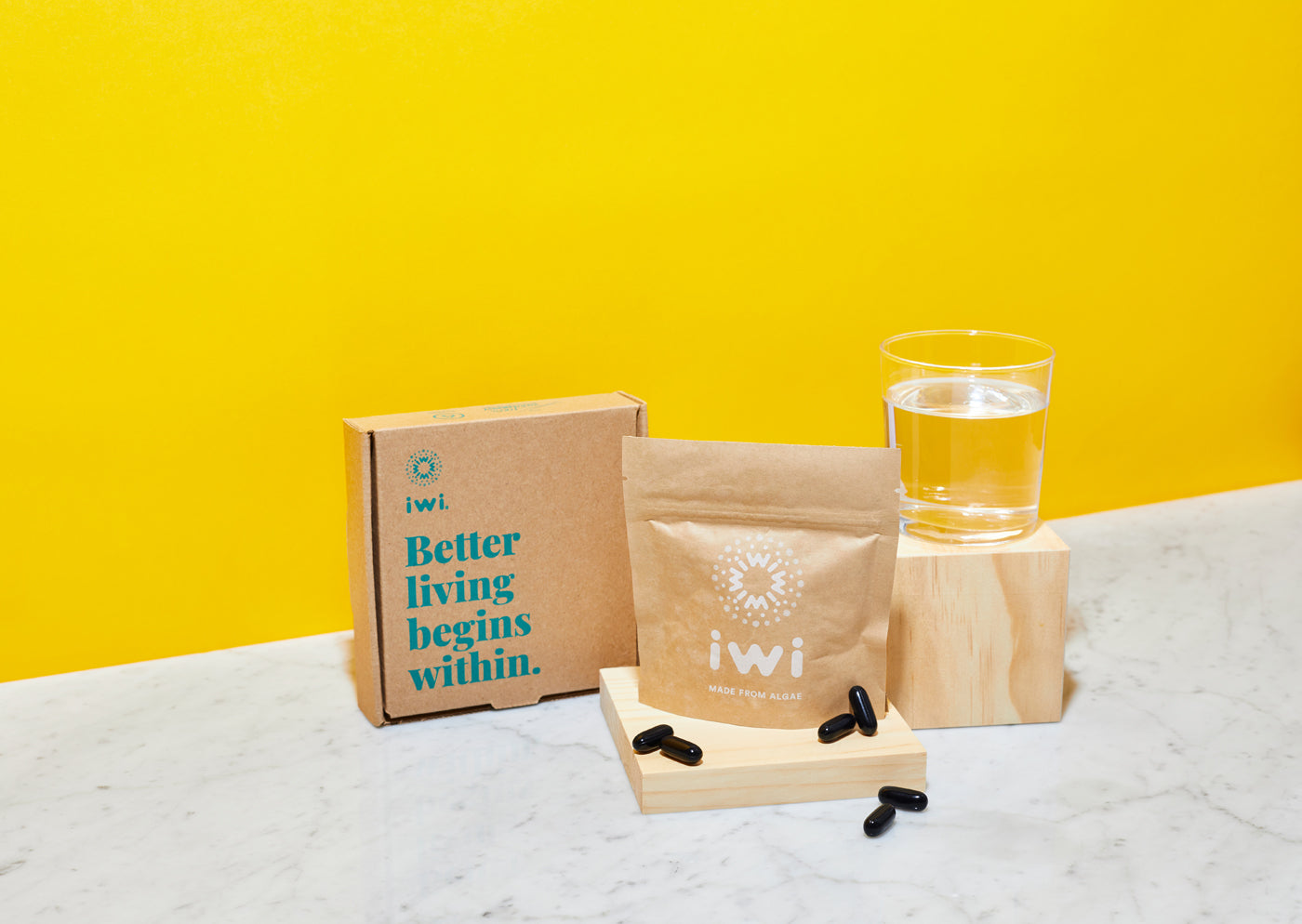 subscribe and save up to 30% on your next purchase!
Make your next order a subscription and enjoy these benefits:
Free shipping!
Make it easy to meet your health goals with free delivery
Cancel or skip a shipment any time
Happiness guarantee
Lock in our lowest price every day
learn more
---
frequently asked questions
Why do I need a prenatal multivitamin?
Pregnancy (as well as pre-conception and the postnatal period) are times of increased nutritional needs, and iwi makes it simple to make sure you're getting the best daily support from powerful plant allies. There aren't many of us who can say we sit down to three home-cooked meals a day, filled with the recommended 5 servings of colorful vegetables and fruits, and wild-caught fish two to three times a week. If we are grabbing food on the run, chances are we're missing out on key micronutrients that our bodies desperately need, especially while we're pregnant. Iwi is unique: our Prenatal contains the daily requirement of DHA, as well, which is hard to find--and almost entirely impossible in a vegan supplement!
When should I take my iwi life Complete Prenatal Multivitamin + Omega-3?
Good question! Because the vitamins and minerals contained in your iwi Complete Multivitamin are critical for your body's daily functioning and cellular energy production, we recommend taking your capsules with a meal in the morning so that you can enjoy the uplifting benefits--especially helpful during the first and third trimesters, when so many women feel fatigue.
While I'm pregnant, can I take any other iwi life formulas like Brain, Cholesterol, or Joint?
We recommend following the guidance of your midwife or doctor to find out which of our formulas are a good fit for you during your pregnancy.
read all FAQ's