And how to easily incorporate it into your diet.
MS, RD, CDN, GOOD HOUSEKEEPING INSTITUTE
You've probably heard that omega-3s are good for you—I tell my friends all the time!—but do you know how important they
really
are?
Here's the deal: Omega-3 fatty acids are an umbrella term used to describe a type of oil that's rich in polyunsaturated fats (one of the healthy fats) and linked to lifelong wellness.
There are three types of omega-3s: eicosapentaenoic acid (EPA), docosahexaenoic acid (DHA) and alpha-linolenic acid (ALA). DHA and EPA come predominantly from algae and, therefore, the fish and seafood that eats the algae. Meanwhile alpha-linolenic acid (ALA) is found in plants and plant-based oils, like flaxseed, canola, and soy.
---
Why do I need omega-3s?
---
Higher levels of DHA and EPA are linked to heart health, blood sugar stability, immune wellness, and positive mental outlook. They also are directly related to joint comfort and flexibility, making them an ally for staying active. Since omega-3 fatty acids play various roles in cell function and normal immune response, they contribute in a huge way to virtually all organ systems in your body. The top three benefits include: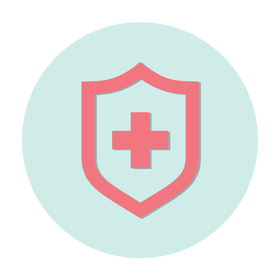 HEALTHY INFLAMMATORY RESPONSE
Your body uses the inflammatory response as part of your healthy immune function--think of a papercut swelling shut to stop the bleeding--but if things become imbalanced (because of poor diet, too much stress, and too little movement), you may experience an overactive inflammatory response. Omega-3 fatty acids seem to help support overall balance in the inflammatory response by working to maintain proper cell membrane fluidity, which helps protect cells from damage and support the status quo.
Research shows that having adequate daily amounts (250mg) of EPA and DHA can be particularly beneficial for those experiencing stiffness and discomfort in their joints.
---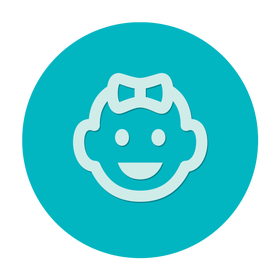 PRENATAL BENEFITS
During pregnancy, have your body has a higher need for EPA, and DHA to meet the demands of fetal brain development. EPA and DHA are crucial for proper development and function, especially for neurological and immune systems as well as the development of fetal retina. They can also help support your healthy mood and positive mental outlook.
Additionally, DHA is a major structural component of the central nervous system and the retina.
---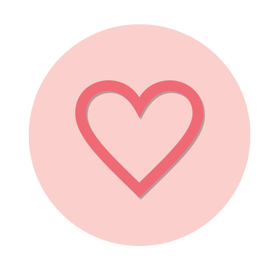 HEART HEALTH BENEFITS
Recent research found that a diet including omega-3 rich salmon twice per week supports healthy blood lipids, which supports cardiovascular wellness.
But while adequate intake of EPA and DHA is shown to be beneficial, keep in mind that one piece of salmon won't "cancel out" loads of sugary beverages, deep-fried and fast-foods, processed meats, sugary cereals, pastries, ice cream…you get the point.
---
How much omega-3 do I actually need?
---
The National Academy of Medicine recommends a Dietary Reference Intake for ALA of 1.1g per day for women, while the 2015-2020 Dietary Guidelines for Americans recommends that the general population consume a combined 250mg of EPA and DHA per day.
Your body converts small amounts of ALA to DHA and EPA, but it's not enough to actually raise blood levels of these fatty acids if you're not also consuming them in some other form (i.e. via food or supplement).
In fact, a 2018 study found that 100% of the American population aren't meeting the recommended servings of seafood per week (8-12 oz), while 95% of women between the ages of 15 and 44) don't meet the recommended 250mg requirement.
That's why it's so important to add these crucial nutrients to your diet ASAP. Since your body needs about three weeks to build up a supply of DHA and EPA, adding more food sources and considering supplementation can help you to meet your needs sooner, putting you on the right track to better health.
---
Where can I find omega-3s?
---
SEAFOOD
Fish is the most popular source of omega-3s, but as an R.D., I'm often asked whether or not it's "safe to eat fish" or "how can I get omega-3's without eating seafood?!" To the former, I say this: Eating a mixed variety of seafood is supportive of general health and wellbeing, thanks to its vitamin D, lean protein, antioxidants, and differing levels of EPA and DHA.
It's also (IMO) delicious, but fish isn't for everyone: It's gotten a murky rep over the years, due to a prevailing stigma about seafood containing mercury and the impact it has to your health. Some people just simply don't like the taste or texture of it, and others follow a vegan/vegetarian diet.
Choose seafood that's highest in DHA and EPA, such as:
Salmon
Arctic Char
Sardines
Sea bass
Oysters
Rainbow trout
Herring
Mussels
PLANT-BASED FOODS
Regardless of where you fall on the seafood-loving scale, it's still essential that you fill your grocery cart with plant-based sources of omega-3 filled foods.
The highest plant-based sources of ALA are walnuts, chia, flax, and hemp seeds, brussels sprouts, cauliflower, and soybeans. But you should also throw the following foods into the cart, too:
Nuts and seeds

Veggies

Legumes

Polyunsaturated oils derived from nuts and seeds, like peanut, walnut, avocado, olive, sesame, flaxseed, and chia seeds
SUPPLEMENTS
If you've ever heard the term, "You are what you eat," well, then you may already be familiar with this one! Fish and krill get their omega-3s from the food that they eat—marine plants including various types of algae and seaweed. You can find omega-3 supplements that contain both EPA and DHA in the form of algal, fish, or krill oil.
Never heard of algal oil? It's the type of vegetarian DHA and EPA derived from—you guessed it—algae. One of the world's most nutrient-dense plants and the source of long chain omega-3s, certain algae species are now being specifically cultivated for the purpose of creating dietary supplements.
To meet your needs, you'll need to aim for about 1g of total omega-3s (and particularly, 250mg of combined DHA and EPA). Much of the research to date has shown that these levels are beneficial regardless of your current life stage, while consuming seafood in addition to an omega-3 supplement may be an added bonus for long-term heart health and overall wellness.
---
Which omega-3 supplement is right for me?
---
The biggest complaint that most consumers have after trying fish oil is...the taste, or the "repeat" (read: fishy burps). The beauty of algal oil, on the other hand, is that it's tasteless, so you're much less likely to experience that discomfort and nausea-inducing fishy taste.
Another benefit of choosing algal oil-based supplements is that they're considered vegan, which means that if you are choosing to opt out of seafood (or even if you aren't), you can still meet your needs. Plus, using this DHA/EPA source to make supplements shows promising sustainability benefits and may help to decrease overfishing in the U.S.
While research on algal oil is still ongoing (and more is needed to determine its long-term benefits in decreasing risk of illness and for their impact on specific populations) there have been some promising early studies that link the microalga to improved health parameters and biomarkers.
Bottom line: Much of the
literature to-date
suggest that algal oil may be comparable in terms of the bioavailability (aka,
usability

by
your body) and may be absorbed more efficiently—one study even found a
higher
absorption rate of algal oil as compared to fish and krill oil.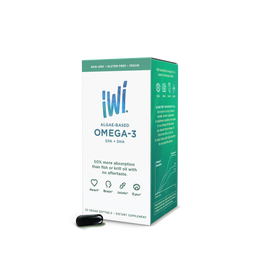 You'll want to do some research before taking any dietary supplement, but for anyone looking to start, iwi's Algae Omega-3 is a good option. It's made from a type of algae called Nannochloropsis, which some small, early research has linked to improving digestion, absorption, and blood levels of EPA. Since it's made from a plant-based source (and farmed in the U.S. using sustainable growing practices), the supplement provides up to 280mg of EPA and DHA, so you can meet your needs ASAP and mitigate environmental concerns.
Keep in mind that supplements of all kinds should be discussed with your healthcare provider to make sure each is a good fit for your body, and compatible with any pharmaceutical drugs you're taking. So, no matter the supplement source (plant vs. animal/marine), you should always check ingredient labels and speak with your physician before starting a supplement regimen.